Lütfen yeni sürüm bir internet tarayıcı kullanınız.<![endif]-->
COPYRIGHT POLICY


In accordance with the Copyright Act of 1976, the publisher owns the copyright of all published articles for commercial and non-commercial purposes. Statements and opinions expressed in the published material here are those of the author(s).

Author Rights:
∴ Authors have the same rights to share their articles in the same way expressed in Open Access.
∴ Authors can post their published articles to any noncommercial repository with a link to the appropriate DOI for the published version of the article, for noncommercial purposes.
∴ Authors can use their published articles for their own or research colleagues' scholarly needs, for noncommercial purposes.
∴ All commercial use of the published articles should be referred to publisher.
Manuscript writers are not paid by any means for their manuscripts.
All manuscripts submitted must be accompanied by the "TRANSFER OF COPYRIGHT AGREEMENT" that is available in FORMS.
Responsibility of the articles, figures and photos belongs to authors.
Direct quotations, tables, or illustrations that have appeared in copyrighted material must be accompanied by relevant permission for their use from the copyright owner and/or authors.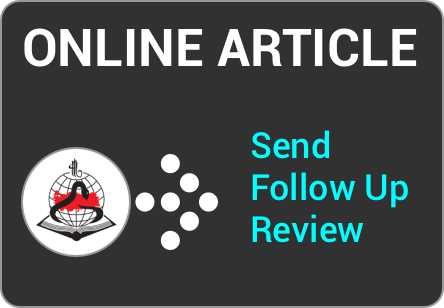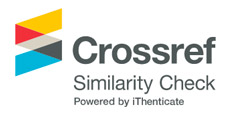 This journal is licensed under a
Creative Commons Attribution-NonCommercial-NoDerivatives 4.0 International License
.